About Newtown Fertilizers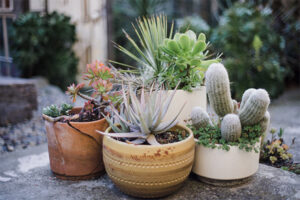 Since 2003 Newtown Fertilizers has been giving the friendliest, expert advice and service to our avid gardeners and loyal customers. We have been improving gardens with our great product ranges from our reputable suppliers. This in turn, translates into plants which grow stronger, greener and more productive in both flowers and fruit. As well as healthy, weed free, disease free, insect free super green lawns. Newtown Fertilizers's staff are pleased to play a small part in achieving the goals of great gardens for our visiting avid gardeners.
Our company only buys ranges of fertilizers, insecticides, herbicides and fungicides that adhere to strict government safety regulations. All our products have proven to be reliable.
In this day and age gardens are becoming more than a sanctuary, they have become a space of tranquillity, a retreat, where the stresses of life are left at the "garden door", a place to be revived and renewed. We understand this. With this in mind buying supplies for your garden should not be complicated it should be easy, informative and convenient. Just phone for a quote and we will deliver (T&C's apply).
We will help you understand the nutritional needs, plant protection and weed control your garden needs to truly blossom to the next level.
Our organic range surpasses all others enabling the home gardener to go totally "organic" in their garden and vegetable garden.
Bearing this in mind we are only a phone call away for friendly, easy advice from our trained garden experts.
Newtown Fertilizers continues to strive forward, supplying our larger customers (schools, offices, complexes, landscapers, parks, etc) who need larger quantities of herbicides, pesticides, fungicides, rodenticides, field marking paint etc we have quantities in 1ltr, 5ltr and 20ltr and 20kg to 50kg as well as pool salt in 50kg for salt chlorinated pools.
With this in mind we look forward to meeting you and helping you with your garden needs.